MILWAUKEE CONCEALED CARRY PERMIT CLASSES
Trusted firearms trainer of thousands of Milwaukee shooters and concealed carry permit holders.
YouCarrySafely's
3 Step - Responsibly Armed
Training System

™
If your goal is to become a responsibly armed citizen you have come to the right place.
We specialize in new shooters and we take a progressive approach to firearms training to ease you into responsible gun ownership and personal defense with a firearm. Whether you are looking to obtain your concealed carry permit or to hone your pistol craft skills we have the personalized training you need. Take one or all of our classes to gain the skills and confidence you need to defend yourself and your family safely. Our Patented 3 Step - Responsibly Armed Training System™ is just what you are looking for. Concealed Carry and Personal Defense teaches you basic gun safety, discusses modern concealed carry concepts and the legal use of force laws to get you prepared mentally for the idea of personal defense with a firearm. Handgun Marksmanship Fundamentals is our "Beginner Handgun" course in a classroom setting using a state-of-the-art Shooting Range Simulator system and teaches you how to shoot. Defensive Handgun Tactics will teach you how to safely draw and use your gun in a life and death situation.
Step 1 - Handgun Marksmanship Fundamentals $75
The first class in our Patented 3-Step Responsibly Armed Training System™. This interactive course starts with a lecture from a NRA Certified Firearms Instructor who will teach up to 15 students in a classroom setting. The course includes a hands-on training session where students will learn basic gun safety, handgun marksmanship fundamentals and get to participate in basic gun handling exercises as well as marksmanship target practice and course of fire using a shooting range simulator system with special laser and recoil enabled Glock 9mm training pistols.
Course Objectives as follows:
To learn and master traditional firearm and range safety rules.

To illustrate the parts of a handgun

To develop a basic knowledge of how to use a handgun

To build confidence in the handling a handgun

To learn and demonstrate the fundamentals of handgun marksmanship
At the end of the class, students should be able to properly identify the basic parts of a handgun, understand how to aim and control the trigger, and walk away with a working knowledge of the benefits of using a virtual gun range. We welcome students ages 12+ to attend this class.
IMPORTANT: DO NOT BRING A GUN TO CLASS. There are NO STUDENT FIREARMS ALLOWED in this class.
CLASS SIZE IS LIMITED
CLICK BELOW FOR MORE INFORMATION
AND TO REGISTER
Meet your Instructor
John D. Rowe
NRA Certified Instructor
NRA Chief Range Safety Officer
USCCA Certified Instructor
Specializing in new shooters, John has amassed a loyal following in the Metro Milwaukee area, having trained over 10,000 students in basic firearms and concealed carry training through his company Kettle Moraine Firearms Training and website YouCarrySafely.com. John's professional training techniques provide students with a strong foundation that will allow them to build their firearms skills, understand the legal issues surrounding the use of lethal force and provide them with critical training that could potentially save their life or the life of a loved one. As the Lead Firearms Instructor at Kettle Moraine Firearms Training, John's focus is to provide a safe, encouraging, family friendly environment that will allow students to learn effective marksmanship and gun handling skills, whether they are a beginner or an advanced shooter.
Call, TEXT, or Email John with any questions.
Phone: (414)788-0018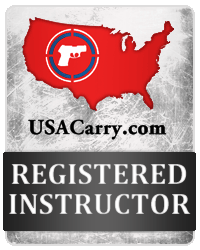 THE MOST TRUSTED CONCEALED CARRY TRAINER IN MILWAUKEE
Email for more information
**ALL TRAINING IS PROVIDED BY AN NRA CERTIFIED FIREARMS INSTRUCTOR, BUT NOT ALL CLASSES ARE NRA COURSES