Trusted firearms trainer of thousands of Milwaukee shooters and concealed carry permit holders.
YouCarrySafely's
3 Step Responsibly Armed
Training System
Meet your Instructor
John D. Rowe
NRA Certified Firearms Instructor
NRA Chief Range Safety Officer
USCCA Certified Instructor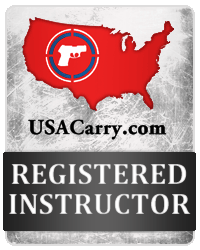 THE MOST TRUSTED CONCEALED CARRY TRAINER IN MILWAUKEE
Email for more information
**ALL TRAINING IS PROVIDED BY AN NRA CERTIFIED FIREARMS INSTRUCTOR, BUT NOT ALL CLASSES ARE NRA COURSES
Specializing in new shooters, John has amassed a loyal following in the Metro Milwaukee area, having trained over 10,000 students in basic firearms and concealed carry training through his company Kettle Moraine Firearms Training and website YouCarrySafely.com. John's professional training techniques provide students with a strong foundation that will allow them to build their firearms skills, understand the legal issues surrounding the use of lethal force and provide them with critical training that could potentially save their life or the life of a loved one. As the Lead Firearms Instructor at Kettle Moraine Firearms Training, John's focus is to provide a safe, encouraging, family friendly environment that will allow students to learn effective marksmanship and gun handling skills, whether they are a beginner or an advanced shooter.
Call, TEXT, or Email John with any questions.
Phone: (414)788-0018